2020-03-04
A platform for collaboration: insights from dialogue at the Helen Ventures launch event
In the mystical Secret Garden at Slush 2019, Helen Ventures premiered as a platform for dialogue and collaboration. Read on for insights from the four inspiring keynotes and discussions that followed.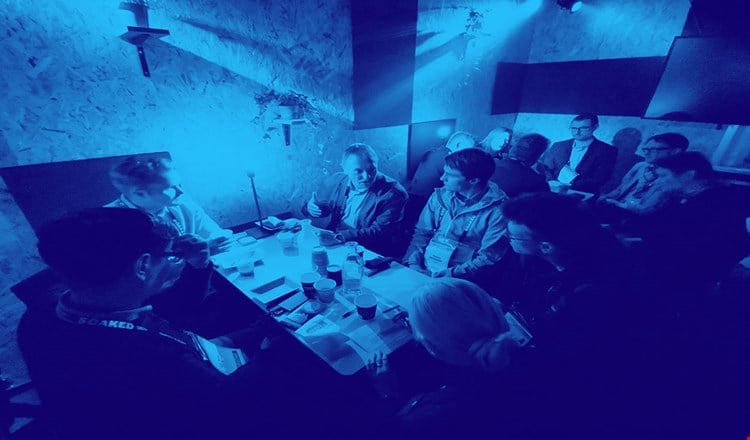 JOINING FORCES: HOW CAN ENERGY ENTREPRENEURS, VCS AND CORPORATIONS WORK TOGETHER?
The Bees and Trees model from a publication by Demos together with Aalto University describes unique partnerships to co-create sustainable business. Satu Lähteenoja, a leading sustainability expert in Demos Helsinki, gave a keynote on the topic in the Helen Ventures launch event at Slush 2019.

Where innovative startups, the bees, have new and exciting ideas, they often lack the resources and knowhow to scale. Large companies, the trees, can be resistant to change, but do have the resources needed to accelerate innovations.

The Bees and Trees model shows how collaboration can work and as such help mobilize new ideas through cooperation. In the roundtable discussions the importance of aligning goals was emphasized. For a successful collaboration transparency, expectation management and openness to change are required from both sides.
REACHING CARBON NEUTRALITY BY 2035? YES.
In his keynotes, Demos Helsinki's Petteri Lillberg, expert in sustainable strategies, talked about the role of data in a future characterized by climate change and rapid digitalization, and about the future of mobility as electric, autonomous and shared.
Data can play a promising role in transforming the energy sector, including mobility, but an important question remains: who will build the data infrastructures needed? During the discussion it became clear that it is not about data alone. To make an impact, data analysis and conclusions are needed.
How can we use these insights in reaching carbon neutrality by 2035? The discussion continued on what people need to adjust their lifestyles so that their carbon footprints are cut significantly.
Satu Lähteenoja from Demos Helsinki argued, that when correct measures are taken, individual footprints could be drastically lowered. However, as was emphasized in the round table talks, those measures need to be enabled with technologies, structures and regulation.
SO, WHAT ARE OUR NEXT STEPS?
"An important take away of these round table discussions is that there are so many different perspectives on how we can improve and disrupt the energy sector. The four themes discussed all show different angles and areas for innovation. To move forward, we have to find the intersections between those areas discussed here today." summarized Terhi Vapola, VP Helen Ventures.

With Helen Ventures we play an important role in enabling new solutions that are needed for carbon neutrality. By joining forces to disrupt the energy sector, together we can supercharge the future. This launch event was a promising start of the dialogue that will guide our way towards 100% carbon neutrality by 2035.
Helen Ventures launch event was kicked off with presentations of Terhi Vapola, VP of Helen Ventures, keynotes given by Demos Helsinki, each followed by a round table discussion with participants ranging from startups to investors and large corporations.

Demos Helsinki is an independent Nordic think tank, working to impact the ongoing global transformations actively and aiming to build sustainable and fair post-industrial societies. The keynotes were given by Satu Lähteenoja and Petteri Lillberg. Satu is a geographer and a leading sustainability expert, who specializes in sustainable lifestyle choices and natural resource consumption. Petteri works with sustainable strategies, foresight and societal impact, helping companies identify future business and value creation opportunities.

The Bees and Trees publication mentioned in this article can be found here.