2021-09-08
Growth 101: Part 4 – Human touch
A great product needs a great team. Investors want to know that the organization is capable of handling the challenges rapid growth brings. In this fourth and final part of our Growth 101 series, we look at human resources management and the critical role it plays in your ability to succeed.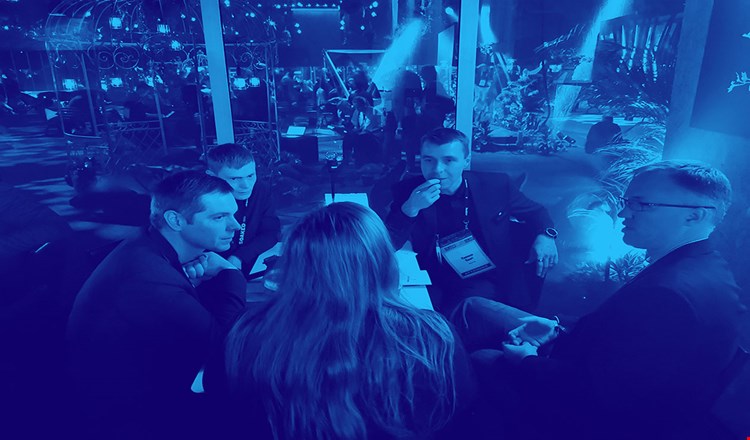 Startups want (and need) to recruit the best talent. The competition out there is strong, though – growing companies all over the world are trying to lure top-notch people to join their ranks.
As a startup, you may not have a dedicated human resources (HR) specialist. Finding and hiring is often on the founder's to-do list, so how do you manage? What does it take to get a good team together and, importantly, hold on to them amidst the pressures of growth? Let's have a look.
Establish your appeal
Attracting talent is tough. There are many interesting, well-established and well-paying employers offering jobs, not to mention other startups. Start with your company identity as we discussed in part 2 of this series.
Your vision and mission should not only motivate your current team, they should attract new recruits who read them and say, "I want to be part of that!" From there, you can start to build a work environment to fit your company persona.
There are plenty of good ideas and different ways to add perks big or small that contribute to your attractiveness. It's worth talking to your investors about this. Find out what other startups are doing and learn about market or industry specific trends in work environment amenities, for example.
Your appeal should evolve over time. Certain perks or practices will likely have to change as you grow. Job market expectations definitely ebb and flow, so keeping your finger on the HR pulse is important.
Formalize HR processes
Sooner than you think, ad hoc hiring practices become troublesome. They can be sources of friction and frustration, not to mention a lot of work.
Start with your hiring process. What are the steps and who needs to be involved? Job descriptions should be well-written with a consistent structure and professionally presented on local or intentional job boards. Job titles need care and attention as well. They should be transparent and inclusive, as well as make sense to everyone in the organization.
The hiring criteria for a given position should be clear to everyone involved – and make sure everyone who really should be really is involved. New recruits need to fit in with the existing team, so you interview process should give teams a chance to meet potential new teammates and provide feedback to their team lead.
Consider HR training courses for your managers and team leaders. Good HR management is not just a matter of common sense. There are rules and regulations that must be followed, for example, about discrimination and handling compensation disputes.
Address human limits
With a highly motivated team, it's easy to get carried away. Everyone can put in extra hours, and many do, even without asking. Just don't let your company fall into the trap of inadvertently rewarding over-working. Pulling an all-nighter or contributing a weekend to the cause is worthy of praise, but follow it up with a reminder that this should be the norm.
Constant long hours, especially if the work is intensive, will wipe eventually wipe out anyone. Productivity goes down, and in severe cases, over-work leads to burnout. The short-term wins you may get from extra hours definitely won't compensate for the months you lose while your teammate recovers.
When your company really starts to take of a grow rapidly, be extra conscious of cognitive fatigue. A person can only handle so much. On top of the responsibilities of a full-time job, your employees have to learn and adapt to a rapidly changing organization. Give people time and space to mentally adjust.
Get cultured
When you spend a lot of time together, especially if everyone is under pressure, social activities outside of work can really help re-charge the batteries and build team spirit. Growth is a team effort, after all, so it's well worth it to nurture a company culture that encourages teamwork.
Be creative and try out different things. Some employees might thrive with a little extra social interaction during a dinner night out with the team. Others might get an extra kick out of your own branded merchandise – shirts, hoodies, water bottles, etc.
These investments go toward establishing a rewarding culture that encourages employees to be their best. The culture you cultivate should directly reflect your core values as a company, so start there. If you don't have a shared company culture statement already, get it done and spread the news. Then find the activities, awards, feedback channels, and so forth that re-enforce those values to create a cohesive, attractive company identity.
Read also:
Growth 101: Part 1 - Product Development
Growth 101: Part 3 - Human Touch
---

Do you have a promising idea and an excellent team? We are interested in hearing about you!
Drop us a line: hello@helenventures.fi