2021-02-11
Helen Ventures invests in Think Outside, a snow volume forecasting solution for hydropower companies
Helen Ventures has invested into a Norwegian Bergen-based startup Think Outside. The new technology of Think Outside offers more accurate information of the quantity of water stored in snow to hydropower companies, which helps them in optimizing the energy production.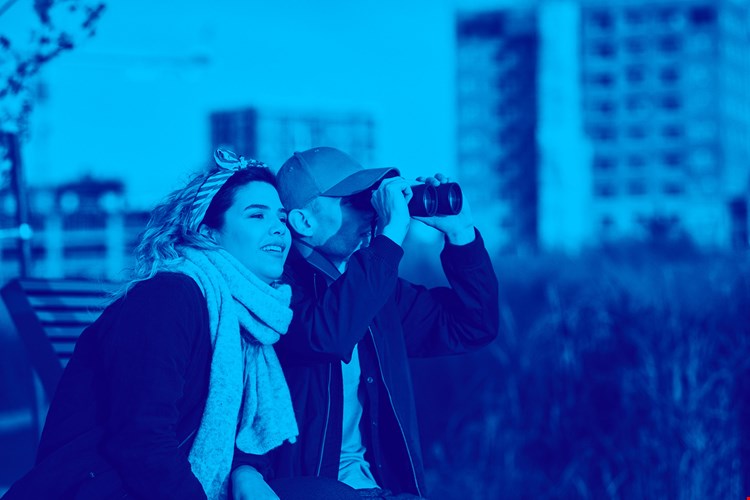 Helen Ventures press release
---
Climate change is expected to significantly increase the variability in the amount of snow and meltwater, which will have a direct impact on the production of hydropower companies. The Sknow radar developed by Think Outside provides accurate data of the quantity of water stored in snow. The solution consists of ground radar technology, both stationary and through mobile surveys coupled with satellite data through Think Outside partnerships. The data enables hydropower companies to make factual predictions of the water inflow into their water reservoirs and to optimize the energy production. Through this technology, Think Outside reduces the uncertainty of quantifying the amount of water bound by snow and ice, directly enabling a more precise water volume.
– This investment supplements our portfolio well. The team of Think Outside has successfully developed their business model and found an angle that is relevant to the energy sector. Their technology is a novel approach in estimating meltwater volumes and hence impacting production volumes of hydroelectric power plants, says Terhi Vapola, VP of Helen Ventures.
The radar technology used by Think Outside is a new approach to analyze the composition of the snowpack layer by layer. This technology, combined with the satellite data, enables a more accurate prediction of snow and SWE than with any current method of analysis. This advanced analysis can accurately determine both the amount of SWE and the time of snow melting.
– Think Outside is very pleased to include Helen Ventures as part of the team. Over the last few years, Think Outside has matured our Sknow visualization technology, based on tech transfer from the oil industry. Together with Helen, we are now gearing up our company for the next milestones and scaling. We are enthusiastically looking forward to continuing our journey with Helen, says Monica Vaksdal, CEO of Think Outside.
Existing investors of Think Outside include among others Butterfly Ventures, Techstars and Luminate.
The focus markets of Think Outside's technology are Nordic and Alpine regions with high prevalence of snowfall and spring snowmelt. The third main potential geographical market for Think Outside is North America. These three areas represent 25% of the global hydropower production.
Extreme weather patterns caused by climate crisis change the way water should be managed
Typically, the production forecasts are complemented with analysis of historical averages for example over the last 30 years. Due to the climate change and the extreme weather patterns it causes, the variation in the amount of snow and meltwater is expected to increase, which makes the historical data modeling increasingly inaccurate or even incorrect. Therefore, there's a growing need for hydropower operators to have more accurate information on snow water equivalent quantities and snow melt in their catchment area to reliably forecast water volumes and meet the demand for renewable energy.
In addition, climate change drives energy companies to increase to amount of renewable energy production, where hydropower has an important role together with wind and solar power. More accurate SWE measurements have a high monetary value in the energy business. These forecasts are paramount for efficient and profitable production planning and flood protection. Currently, hydropower stations are foregoing a considerable profit (ranging from 10 to 50%) due to the current inaccurate estimates that lack sufficient accuracy, spatial coverage, and temporal resolution.


---
For more information, please contact:
Think Outside
Monica Vaksdal, Founder and CEO, monica.vaksdal@thinkoutside.no, + 47 99 281 255

Helen Ventures
Terhi Vapola, Vice President, terhi@helenventures.fi, +358 40 803 6407
---
About Think Outside
Think Outside was founded in 2017 with the vision to transfer cutting-edge oil industry technology and know-how into new markets. We focus on advancing geoscience in the snow industry, by introducing new sensor technology and methodology to achieve novel and detailed data about the snow for the hydropower industry, ski industry, infrastructure and governmental agencies. Think Outside has patented SknowTM, a radar sensor devise that analyses the snowpack on the go and has achieved both domestic and international recognition of our research and developments.
About Helen Ventures
Helen Ventures invests 50 million euros in the most innovative and transformative European startups in the energy, e-mobility, circular economy, decarbonization and digital solutions space. Together we supercharge the future. We accelerate the growth of early and growth-stage companies by developing world-class solutions in collaboration with our customers and industry experts. Helen Ventures is the corporate venture capital arm of Helen Ltd., an energy company making the possibilities of a new energy era accessible to all.