2020-08-25
Helen Ventures makes an investment in EcoG, the world's first open hardware-agnostic IoT OS for EV charging, together with Ananda Impact Ventures
Helen Ventures and Ananda Impact Ventures, a leading European impact investor closed an investment round with EcoG.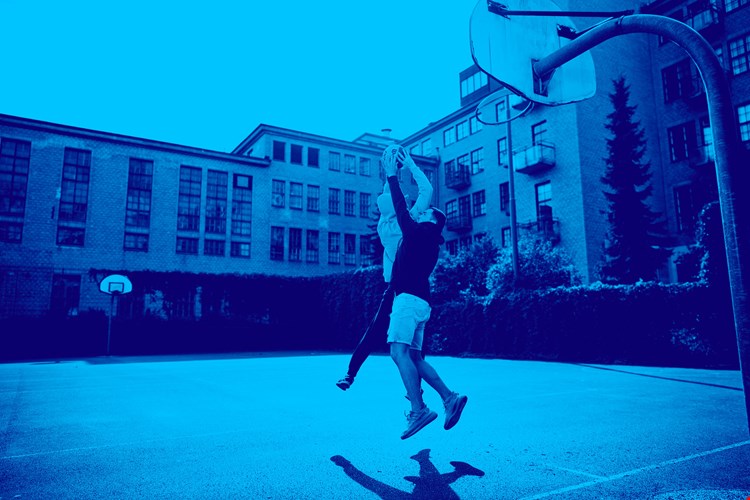 ---
Helen Ventures press release
---
EcoG is a Munich-based start-up founded by three experienced professionals from the areas of e-mobility, IoT and venture capital in 2017, developing the world's first open, hardware-agnostic IoT operating system for electric vehicle (EV) charging stations. The syndicated investment is EUR 1.5 million in total including existing investors, Techstars, Fontinalis and Katapult Accelerator.
"The investment in EcoG complements very well our corporate venture capital portfolio, in which our portfolio company Virta Ltd was recently ranked as the fastest-growing electric vehicle charging platform in Europe by the Financial Times. With our investments, we want to accelerate the development of the e-mobility ecosystem by enabling new solutions to the electric vehicle charging stations ", says Dr Terhi Vapola, Vice President of Helen Ventures.
Fast, reliable, and compatible public EV charging infrastructure
The challenge of the EV charging industry is to manufacture and operate reliably and professionally a continuously growing installed base of charging infrastructure and different EV models. Additionally, the current business models are not sufficient to provide enough monetization and business integration. The EcoG IoT operating system is the solution to these challenges.
EcoG's technology is used by hardware manufacturers and charging point operators to professionalize and simplify the manufacturing of charging stations, as well as easily integrate and customize EV charging stations. The business integration based on the EcoG IoT OS enables the monetization of EV charging by creating new revenue streams, apart from the cost of transfer of energy.
EcoG successfully graduated from the leading mobility accelerator TechStars Mobility in Detroit in 2017 and has been co-founded with the support of Siemens and next47, the investment arm of Siemens.
Next EcoG will focus on the team, growth, and technology
"We will invest the funds in team, growth and technology. Our first objective is to make our solution available to every manufacturer and distributor looking to make better, more reliable and professional chargers. This funding will allow us exactly to achieve that. It's great to have the support of our investors. We want to make EV charging reliable, sustainable and profitable in order to make the transition towards electric vehicles hassle-free", says EcoG's CEO Dr Joerg Heuer.
EcoG will use the investment from Munich-based Ananda Impact Ventures and Helsinki-based Helen Ventures to accelerate the development of additional software services and to grow the customer base and significantly increase the installed base with EcoG OS. Customers now have the tools to professionally build charging stations with EcoG's IoT operating system.
"The combination of deep technical and systemic know-how as well as the potential to become a key enabling technology for EV charging really impressed us. This is an important time for the mobility transition and we are excited about the possibilities that EcoG's operating system provides to electric mobility and the strong positive environmental impact we expect", explains Florian Erber, Managing Partner at Ananda Impact Ventures.
---
For more information about the topic, please contact:
EcoG
Manuel Heckmann, Co-Founder & COO, manuel@ecog.io, tel. +49 151 4144 2214
Helen Ventures
Terhi Vapola, Vice President, terhi@helenventures.fi, tel. +358 (0)40 803 6407
Ananda Impact Ventures
Florian Erber, Managing Partner & Founder, fe@ananda.vc, tel. +49 89 7677 5170


---
ABOUT ECOG
EcoG is the software operating system and IoT platform for EV charging stations, the "Android" for EV chargers. EcoG enables the monetization of EV charging beyond power with microservice integrations and better utilization. The company has been founded in 2017 by three former Siemens leaders in Industry, Mobility and IoT. The company was started in the Techstars Mobility Accelerator with the support from Siemens and next47 and joined the Katapult Accelerator in Oslo in 2018. Today EcoG serves customers worldwide with its products and solutions to build the next generation of DC chargers and monetize them beyond power.
ABOUT HELEN VENTURES
Helen Ventures invests 50 million euros in the most innovative and transformative European startups in the energy, e-mobility, circular economy, decarbonization and digital solutions space. Together we supercharge the future. We accelerate the growth of early and growth-stage companies by developing world-class solutions in collaboration with our customers and industry experts. Helen Ventures is the corporate venture capital arm of Helen Ltd., an energy company making the possibilities of a new energy era accessible to all.
ABOUT ANANDA IMPACT VENTURES
Ananda Impact Ventures manages EUR 80 million in three funds and is one of the leading impact venture capital funds with a pan-European focus. Ananda invests in outstanding impact entrepreneurs creating solutions to pressing social challenges. The active portfolio comprises impact pioneers such as Auticon (IT consulting by people in the autism spectrum), IESO Digital Health (online psychotherapy) and Company Bike Solutions (e-bike leasing programs for corporates).