2020-03-05
Helen Ventures supercharges its team with three new investors
The transformation of the energy sector provides new opportunities. Investing in startups arises from Helen's strategic goals. Helen Ventures is now augmenting its investment team.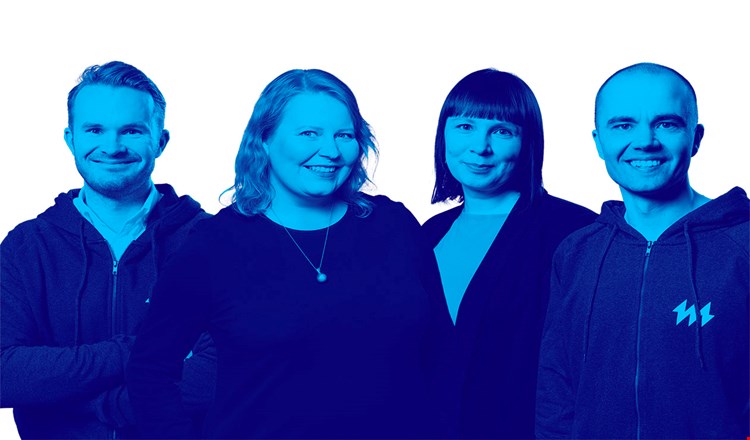 ---
Helen Ventures press release
---
Mikko Huumo, Henri Isohanni and Pirita Näkkäläjärvi bring strong, international and complementary expertise in the energy sector, venture capital and M&A deal-making to the Helen Ventures team.
Mikko Huumo joins Helen Ventures after leading the venturing arm at Fortum. As well as Corporate Venture Capital, Huumo has extensive experience of the energy sector, business development and new technology investments after several years at Pöyry Management Consulting.
"During my career, I have been involved in building new ventures in the energy and e-mobility sectors. The most exciting projects were done together with visionary entrepreneurs applying new digital technologies. I feel truly privileged to continue supporting startup growth stories," Mikko Huumo says.
Henri Isohanni brings solid portfolio management and deal flow experience to Helen Ventures. His most recent position was with 3TS Capital Partners, a European technology-focused growth capital fund. Prior to this, Isohanni was an attorney with Borenius.
"At Helen Ventures, I'm particularly interested in the deal flow focusing on the intersection of energy sector and digitalisation in Finland and across Europe. I'm very much looking forward to working together with our portfolio companies, as startups have significant potential for transforming the energy sector," Henri Isohanni says.
Helen will also grow by inorganic means. Pirita Näkkäläjärvi heads Helen's M&A activities, and is also involved in investing in startups. Pirita Näkkäläjärvi is an experienced M&A, finance, strategy and communications professional who is inspired by the societal impact of Helen Ventures. Näkkäläjärvi has solid cross-border deal execution experience from Merrill Lynch investment banking, Nokia M&A and PwC Advisory.
"I see Helen Ventures as a platform for impact and change in business and society. I'm really excited to dive deep into the transformation of the energy industry and to work with startups to accelerate new solutions to combat climate change," Pirita Näkkäläjärvi says.
Terhi Vapola, who heads Helen Ventures, believes that the transformation opportunities in the energy sector have never been greater than right now.
"We've got a fantastic response from startups and fellow investors alike. The new team members bring us excellent and diverse new strengths," says Terhi Vapola.
Additional information:
Terhi Vapola, Vice President, Helen Ventures, tel. +358 (0)40 803 6407
Mikko Huumo, CVC Director, Helen Ventures, tel. +358 (0)50 312 3935
Henri Isohanni, CVC Associate, tel. +358 (0)44 313 5024
Pirita Näkkäläjärvi, M&A Director, Helen Ventures, tel. +358 (0)40 3577 006