2020-03-25
Our portfolio company Virta is Europe's fastest growing electric vehicle charging service provider
The annual list of Europe's fastest growing companies published by the Financial Times in early March makes proud reading because, according to the list, our portfolio company Virta is the fastest growing electric vehicle charging platform in Europe.
The Financial Times has listed the thousand fastest-growing companies in Europe for the fourth time. Virta's ranking on this year's list is 179, higher than any other provider of electric vehicle charging services.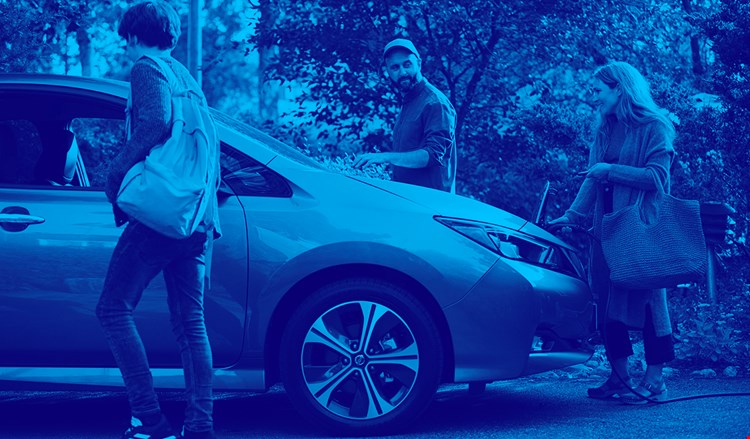 Virta is growing five times faster than general market average
You need to have increasingly higher growth rates in order to be included in the Financial Times growth list, and only the most nimble and innovative businesses will succeed in this.
Established in 2013, Virta is growing on average five times faster than the already rapidly expanding European market for electric vehicles (EV).
Virta's growth is based especially on its speedy expansion in the international market and on its innovation leadership in smart EV charging services. Virta's charging services are already available in 28 countries, and Virta has offices in Helsinki, Stockholm, Berlin, Paris and London. Virta's innovations, which have received a number of industry awards, have an accelerating impact on the development of the entire e-mobility sector.
Virta brings charging services for any situation
Virta brings together electric vehicle users, an extensive network of public charging stations, and the energy system. In practice, this means many different things.
EV drivers can charge their car at tens of thousands of charging stations all over Europe by using Virta's public charging stations or by roaming, i.e. visiting the charging stations of Virta's partners.
Virta also provides charging solutions for private home owners, housing companies and new builds. This guarantees the most practical everyday solution for charging an EV: outside your own home.
As during the day cars are parked up at workplaces, Virta can also deliver workplace charging stations and services. In addition to homes and workplaces, Virta's EV charging services also cater for service stations, car parks, retailers, restaurants, hotels and car dealers.
Virta ensures smooth operation of EV charging as critical infrastructure
Virta ensures the normal operation of EV charging services as critical infrastructure of the society.
In many countries the number of electric vehicles has already reached a level where the functioning EV charging services are a part of critical infrastructure for mobility.
As a critical infrastructure operator for electric mobility, Virta has taken necessary measures to ensure that the functionality and the operational reliability of the charging services will remain stable and the contingency of charging services is secured at all times.
Virta and Helen Ventures make e-mobility seamless
Helen has been strongly involved in Virta's operations from the start, and it has also played a pioneering role in the development of e-mobility in Finland.
We have been part of Virta's growth the whole length of its path. Helen is also Virta's customer who has been able to support the advancement of charging services with its own innovation and development activities.
Virta and Helen Ventures continue to share a common goal: make EV charging a seamless part of the everyday life of electric vehicle drivers. As there will be even more drivers of electric vehicles over the next few years, the charging of vehicles must be as effortless as possible for both short and longer trips.
Helen Ventures will continue to invest in e-mobility start-ups that make the user experience of electric vehicle driving more flexible and carry the entire industry forward.
Helen Ventures' portfolio company Virta has grown into one of the leading operators in electric vehicle charging services in the world. However, there are still plenty of e-mobility challenges to address. Does your start-up have an idea that could solve an issue faced by EV drivers? Please get in touch and we can accelerate the solution together!
The author Pirita Näkkäläjärvi is M&A Director at Helen Ventures.