2021-10-15
Our purpose, our impact – sustainability drives Helen Ventures
Terhi Vapola, Vice President and the head of Helen Ventures, discusses sustainability in the energy sector and the role it plays in investment strategy.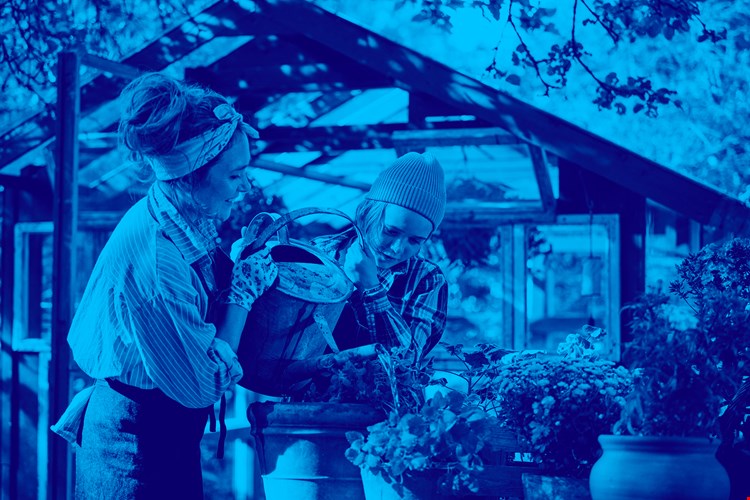 What does "sustainability" mean for the energy sector?
"What is important to understand is that sustainability covers every aspect of energy, from production to storage and distribution, and finally consumption. So, while much of the public discussion is around renewable energy production such as wind and solar power, there's plenty to do in every aspect of sustainable energy."
"Unsurprisingly, the sustainability discussion in the energy sector has historically centered around reducing greenhouse gas emissions. More recently, though, we have seen a broadening of the conversation around how and where we can make a difference – in addition to transitioning into renewables – by looking at the entire environmental, social and governance (ESG) palette."
Are there unique sustainability challenges in the Nordic countries?
"Definitely. Even in the face of a warming climate, we must deal with cold weather in the Nordics. The heating required during winter is by far our biggest challenge compared to regions further south. Keeping housing, shops, cars, factories and so forth warm through sustainable means is a demanding task."
"Not only need to sustainable energy production, but we must find better ways to distribute and retain heat. This is one of the key drivers behind the Helsinki Energy Challenge, a competition arranged by the City of Helsinki to address decarbonizing the city's heating."
How do you position carbon-neutral or green energy with concepts like circular economy?
"Carbon-neutral or "green" energy remain a corner-stone of sustainability for us. The energy sector has an extremely important role in carbon reduction. Finding the methods and solutions for obtaining carbon neutrality is vital to the future of the entire energy sector."
"There are, for instance, new expectations for guaranteeing energy sources. We want to be able to trace the energy we use and certify that it is, in fact, from a sustainable source. Further, energy production today must not only address carbon, but also its impact on biodiversity. It is not enough to be renewable."
"Circularity is coming into this picture in various ways. Recycled heat is a good example of that. As another example, we are looking at the circular economy of electric vehicle batteries. In the not-too-distant future, we'll have lots of electric vehicles with batteries that need replacing. These used batteries are still valuable, though, as backup energy storage or any number of grid applications. With a bit if ingenuity, we can extend the battery lifecycle and reduce the need for new batteries. Further, once the batteries need to be disposed, they can be use further as raw materials for other use cases."
What role does sustainability play in Helen Venture's investment strategy?
"Helen's goal is to achieve carbon neutrality by 2030. One of the impactful aspects of being an energy sector CVC is that we can affect sustainability from the inside. It is our job to find those new innovations and promising startups that can help us reach these demanding targets."
"It's a privileged position that comes with great responsibility. We now must work even harder to rebalance our climate, there is no time to waste. We can take real actions and make a measurable, positive impact."
"When it comes to investments, in addition to the normal factors such as product-market fit and growth potential, we take into consideration ESG criteria such as workforce diversity and of course environmental impact of the product or service."
"Once we have made an investment, we have a set of ESG key performance indicators for our portfolio companies. These indicators tell us how the company is progressing towards its own ESG targets."
Where do you see the biggest potential (need) for new innovations in sustainability?
"We are excited about the energy transition, and the opportunities this presents for digital solutions that can further enhance the impact of new cleantech infrastructure."
"There are many potential areas ripe for new innovation. For example, as mentioned earlier, the district heating network really needs new innovations. the. This is a huge opportunity for any startup that can help Helsinki and other cities in cold climates as we face the high heating demands."
"Our portfolio company Gradyent is a good example. Using artificial intelligence and a digital twin of the heating network, they have found ways to significantly lower the temperature of water in certain district heating pipes. This has a positive impact both on the carbon footprint and the bottom line."
"Another big area for new innovation lies in eMobility. Electrifying the transport sector is a tremendous task and can have a massive positive impact on our planet. As the field is still quite new, there is huge potential for startups who can ride the wave of innovations into this emergent sector."
"Helen Ventures is committed to investing into more eMobility startups. Our portfolio companies Virta and EcoG are prime examples. Virta is the fastest growing eMobility platform company in Europe. EcoG enables open operating systems for charging infrastructure, thereby accelerating the market development."
How are regional and international sustainability goals impacting investor decisions?
"New regulations and the sustainability goals they support are definitely helping us. The pressure to change, combined often with additional government funding, just further accelerates the speed of innovation and commercialization."
"As investors, we have to still ensure financial viability, so government incentives in deep tech and infrastructure helps everyone cross the chasm through early phases that might not be viable otherwise due to limited economies of scale."
"Wind and solar energy are perfect examples. Government stimulus made it possible for us to get passed the initial high costs of development and into mass-deployment volumes. Now we have a strong foundation for building out sustainable energy solutions through further private investment."
Do you see any non-traditional opportunities for disruption in the energy sector?
"This is where things get really interesting. The push for greater sustainability is opening the doors to totally new sector integrations. All of our portfolio companies are examples of coupling sectors that before were not working together. We have transport and energy hooking up, space satellites and electrical grids, and so forth. For example, our portfolio company LiveEO is paving the way for new space technologies being applied to energy and transport sectors."
"Some of this is about thinking outside the box, but we also get disruptions from industry insiders using their existing know-how for new applications. For example, our portfolio company Think Outside is using geophysical measuring tech from the oil & gas to measure water content in snow packs to help predict hydroelectric power capacity."
"We also have positive developments in cross-sector initiatives for heating. We Finns like our coffee and drink a lot that is roasted right here. So, we are looking at ways to take the heat from that process and recycle it back into the district heating network."
How do startups need to address sustainability to stand out with investors?
"There are two levels to this. One is the offering itself. Does it really make a difference? Is the offering something that can generate significant and concrete results that further our sustainability in the market? Startups need to be able to demonstrate how meaningful the impact is and have clear measurements as proof. The better you articulate your impact, the more you will stand out from the crowd."
"The second level where you stand out in terms of sustainability is execution. Having an explicit ESG policy and being prepared for ESG due diligence, for example, tell investors you are serious about sustainability. Further, you need to show how your ESG principles will be applied as you scale up. What are the processes, procedures, KPIs, etc. that will ensure your operations remain in line with your sustainability goals and policies?"
The news about climate change can be depressing; what gives you hope for the future?
"Everyone can make a difference as individuals. All of us making small contributions adds up to meaningful change, but I consider myself fortunate to be in an industry that can make a big impact. I am a great believer in the power of technological development, and with the right investments, we can make significant inroads in fighting climate change and establishing new sustainable ways of living."
"We often talk and hear about the role of "big industry," but I like to point out that ultimately, it is people who are making the decisions and taking actions. This is what I see happening in boardrooms around the world. For instance, the oil & gas industry is actually one of the biggest builders of off-shore wind farms at the moment."
"There is real urgency, no doubt. We must act, and we are. I see it every day."