2020-12-16
Recap of Helen Ventures' 2020: Backgrounds of investments, impact of pandemic, and future plans
The extraordinary year 2020 has come to an end and it's a perfect time to stop and retrospectively look in the transom. In this interview, Terhi Vapola, VP and founder of Helen Ventures talks about VC work, gives insights of Helen Ventures' investments, and reveals how she thinks Covid-19 changed the investment sector permanently. So, keep reading!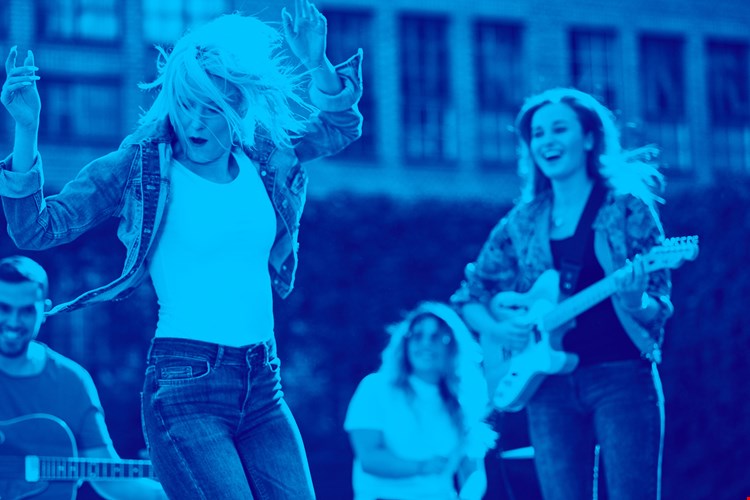 Helen Ventures' three portfolio companies: Virta, EcoG, and Gradyent
By now, Helen Ventures has invested in three startups: Virta from Finland, EcoG from Germany, and Gradyent from the Netherlands.
Terhi, tell us about the background of these investments. Let's begin with Virta:
"The starting point for Virta's business potential is the massive change happening in the transportation and in automotive industry, the shift from combustion engine to electric vehicles. This change has environmental pressure, political will and public support."
"This is where we come to the next big issue: where, how, and when do users charge their vehicles? How will the charging market change? Virta has the charging platform, the so called 'plug and play' -solution that they offer for the customers who want to offer charging infrastructure. Thus, Virta plays a central role in developing the whole charging ecosystem internationally."
"At the moment, Virta operates already in 30 countries and is in a rapid scaling phase. We believe that the markets need a strong player like Virta, which according to Financial Times is the fastest growing e-mobility company in Europe."
There's also another company in the portfolio related to eMobility, EcoG. Tell us about this investment?
"Another aspect of building the charging infrastructure is to figure out how to get reliable, profitable and well-functioning charging stations in the market. There are manufacturers who build the whole package from software to mechanics, and then there are startups like EcoG who deliver the IoT operating system software that is designed-in by their charging point manufacturer customers. This makes the flow of getting new charging stations to the market more agile and faster."
"Basically, EcoG is like the Android of charging stations. They have an IoT based operating system that acts as a "heart" of each of those charging points. This solution truly has global potential."
Then there is Gradyent which operates on a completely different field, right?
"Yes, Gradyent concentrates on digitalizing the district heating sector. The key parameter in a district heating network is the water temperature in the pipe network. Every residence, even at the end of the network, needs to stay warm, and controlling the water temperature in the network is therefore essential. The warmer the water, the more energy is needed. If we can lower the temperature, it makes the whole district heating ecosystem more cost-efficient and environmentally friendly."
"Gradyent's product uses AI to model the network and makes a 'digital twin' of it. This enables the heat to be optimized in every part of the heating network and the input water temperature can be lowered up to 6 to 10 degrees, which is a radical change. Gradyent's product is very scalable and fits the market well."
Keep Calm and Carry On (Investing)
How did the worldwide pandemic and lockdown impact the startup scene and investment activities?
"Investing is people business. Before, it was the norm to meet and get to know the team very well before making an investment decision in order to evaluate if the motivation, skills and drive of the team are in place. To get insights of who are the people behind the innovation or product and can I, as the investor, really trust they can execute the business plan they've presented. But then the Covid-19 happened and suddenly, face to face meetings were no longer possible."
What was your first thought when the whole world went to remote mode?
"I just said to myself and my team 'keep calm and carry on'. During this year, we have done investments completely remotely, meeting the teams only via Zoom or Teams, and we've had to make that possible. Sometimes, it might take a little longer to really get to know the teams and their capabilities, but if there are no red flags, investing remotely is totally doable. And because of this, I think it's fair to say that Covid-19 has fundamentally changed the way of doing of investments. I personally think this is the biggest lesson of this year."
What do you think, are there any upsides in this remote setup?
"For us, definitely yes. The world is much smaller now. It doesn't matter if we're on the other side of the city or the other side of Europe, we're just as close to each other through the screen. Since we operate from Finland, which might feel a remote country at times, we are now just as close and as achievable as any other investor for example in Central Europe. But still, we can bring our unique Nordic aspect and know-how to the negotiating table with us."
Full Steam Ahead
What about 2021 - how does the next year look for Helen Ventures?
"The most important goal for us is to grow our portfolio while providing good support for our existing portfolio businesses. In the future, the size of our portfolio will be around 20-25 companies."
That's good news for startups! Do you have any specific areas of interest when it comes to investing?
"The investment strategy of Helen Ventures consists of six focus areas: e-mobility, renewable energy technology, smart energy solutions, distributed energy solutions, circular economy and decarbonization. And finally, digital solutions that are applicable to energy sector, which is an underlying theme across all previously mentioned focus areas. This can be anything combining elements of AI to AR/VR, satellites, drones, robotics, cyber security, apps, you name it – the technical possibilities are almost endless."
"The most important thing for us is, however, that the people behind the startups are world-class skilled doers who can make the energy transition happen. That's the bottom line. Not from which country the company is from or what the exact field is but what they believe they can accomplish."
That is an inspiring final line - thank you Terhi!
---
Do you have a promising idea and an excellent team? We are interested in hearing about you!
Drop us a line: hello@helenventures.fi