2020-03-25
Startups and corona: How to raise funding remotely
The COVID-19 pandemic is having a major impact on all of our lives and the startup ecosystem alike. According to Sequoia, the coronavirus is the black swan of 2020. None of us know how long this situation will last, so we'd better adapt to it.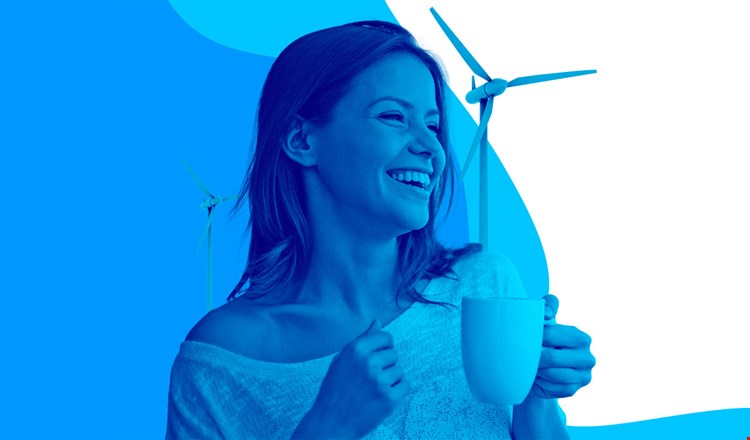 We at Helen Ventures started working remotely almost two weeks ago to do our part to slow down the spread of the coronavirus. Nevertheless, our investment activities go on as planned, and we are keen to continue speaking to startups in our focus areas e-mobility, renewable energy, smart energy solutions, distributed energy solutions, circular economy & decarbonisation, and digital solutions. Video calls and telcos are great ways to connect, but not the only way to facilitate fundraising efforts remotely. Here are the top tips from our team to startups wanting to keep the wheels rolling even during the difficult times – and beyond.
1. Make introductory videos on your team
International and national travel is halted during the corona situation, and face-to-face meetings between startups and potential investors are not taking place. Record short introductory videos on your team members for us to watch and to get to know you. In addition to videos of each of the team members, make also a video of the entire team to illustrate your team dynamics. Make the videos personal (and still professional) because at the end of the days we are trusting and investing in you!
2. Record product introductions on video
Seeing is believing. Product demos in face-to-face meetings can't be replaced but go for the next best option. Record introductions of your product and make them available for potential investors. A short version as a teaser and a long version for those under NDA. Make sure you also explain the product/market fit thoroughly and illustrate it with concrete examples of for example pilots.
3. Produce expert webcasts to accelerate investor understanding
The challenging times tend to slow everything down. The best companies will probably still get funded, although it might take them somewhat longer. However, there is no reason why you should drag things on. Accelerate the market and industry understanding of your potential investors by organising expert webcasts for them to listen and learn. Invite an industry expert or customer ready to explain your market segment insights on a video call, support the discussion with relevant slides and record everything (with their permission, of course). Based on our experience these videos can be so engaging that a viewer forgets they aren't in a live video call. While listening to a webcast like this, one of our Helen Ventures team members even started asking questions when prompted on the recording, because they forgot that they weren't taking part in a live discussion!
4. Be as professional on video as in real life
You have a world-class team, vision and product, and so should your videos be. Practice your introductions before recording the actual videos to ensure a smooth presentation. When recording, make sure that look into the camera instead of looking at your own picture to give an illusion of eye contact with your viewer. Pay attention to what you're wearing, what is behind you and how the lighting of the environment is to give the exact impression you wish to give. (Fast Company has good tips for remote interviews and they work just as well for making your investor videos!) Finally, despite wanting to give a professional impression, let your personality show. The point is that thorough preparations and practice allow you to relax during the recording.
5. Pick up the phone!
In addition to innovative online resources, also pick up the phone! Make sure that potential investors have all the information they need. Answer their open questions and clarify any unclear issues. Overcommunicate rather than undercommunicate! Don't be put off by the prospect of the continued uncertainty. There is a lot that can be done even remotely. It's good to remember that some of the most successful companies and unicorns have pivoted and grown out of economic crises. And once these exceptional times are behind us, you'll be happy that you maintained the momentum.
The author Pirita Näkkäläjärvi is M&A Director at Helen Ventures.
PS. Here are links to other useful resources for startups during the corona times:
Sifted: Fundraising during coronavirus: Are startups screwed?
Sifted: Support measures for startups affected by coronavirus: the ultimate resource
Slush: Covid-19 crisis: 12 Finnish investors share their advice to startups
Finnish Venture Capital Association and FIBAN: Sijoittaja ja yrittäjä yhteistyössä kriisin keskellä (in Finnish only)
Evli Growth Partners: Is Your Start-Up Corona Ready?
Sequoia: Coronavirus: The Black Swan of 2020
Angular Ventures: Surviving Coronavirus
Business Finland: Funding for Business Development in Disruptive Circumstances
Finnvera: We help enterprises in the exceptional situation caused by the coronavirus
Suomen Yrittäjät (Finland's Entrepreneurs): Entrepreneur – here are some facts you need to know about the coronavirus
Vero (Finnish Tax Administration): Coronavirus – current updates