2022-07-20
Unlimited energy in World Economic Forum
One of the most significant global business forums, World Economic Forum took place in Davos, Switzerland, in the end of May bringing together over 2,000 leaders and experts from around the world. I had the pleasure to participate as part of the Finnish delegation, organized by Finnish Flow, together with my team member Kristiina Siilin. She was one of the eight changemakers aged under 35 in her own field of expertise, the Finnish Flow Program selected to represent Finland in Davos.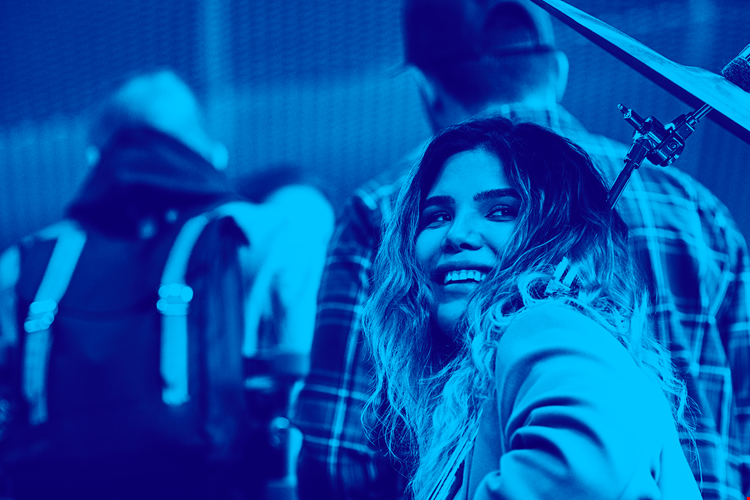 An eye-opener, unique and collaborative environment
A week filled with numerous events, amazing panels and discussions on climate, future cities, tech and innovation, global cooperation and many more, sharing insights, and gaining fresh perspectives. Leaders had gathered to tackle the climate crisis, companies worldwide presented transformational state of art technologies and new business models. Frontrunners were learning and innovating together to identify new ways to solve global challenges, such as energy crisis.
Buzzwords of the week: web3, metaverse and impact investing
Overall, regarding future breakthrough technologies, the hot topics hoovered around metaverse, web3 and NFT. It was eye-opening to hear the possibilities not only for future learning or immersing to virtuality but to be able to build a transparent and connected network that will also be one technology enabler in the energy transition. From energy and climate perspective the system level cross-industry solutions were puzzling everyone that I spoke to. It also became clear the war in Ukraine has already speeded up the investments in renewable energy, but the transition is not fast enough. There are still also unanswered questions, like how to manage to scale-up without increasing fossil economy in short term.
Key take-aways from the forum: incentivize, invest, design systematically and embrace enabling technologies and innovation
1. To make the change we need to understand how people are incentivized for the change, to create the urgency and measure, let the data show the current state and then incentivize for the change.
2. We talk about impact investing, and to measure the impact on sustainability with SDG measures is one tool, but what makes an impact globally, is not looking at the short-term cash flows or single SDGs but by supporting the developing countries to catch up with infrastructure to get access to clean energy.
3. Systematic design for future megacities that will be in currently developing and emerging countries needs to be started. There the new technologies, like web3, will enable us to find the balance between nature and built environment.
4. At system level we need big movements to turn the trajectory from linear to circular and preserve our planet. At smaller scale, there are a lot of potential start-ups solving spot on problems like creating transparent CO2 tracking or creating carbon market, which then need to be aligned at system level.